Was young I'm not a kid anymore.
airwaves: love bomb - n*e*r*d*
"dont need another love song we need a love bomb...to just blow us a way"
(that space in "a way" is totally intentional....why everytime i hear this album its like listening 2 it for the first time...im still in love with it)
remember when fashion was FUN? i really miss those days, i was combing through my files on my computer when i came across these pictures from the first fashion show i ever worked back in my freshman year of college. it was so EXHILARATING to be a part of something that not a lot of people got to do. it made me find my niche in life and also allowed me to see what i thought i wanted to do forever. this is clearly not the case anymore but im so glad i was there. i would never want to go back and do it again..im satisfied with having done it the first time.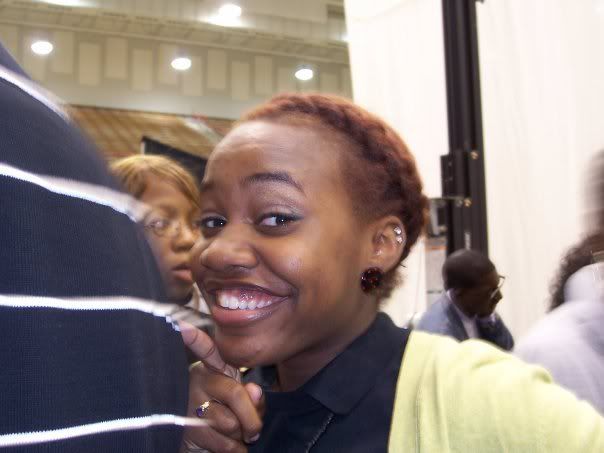 little red..in the big city..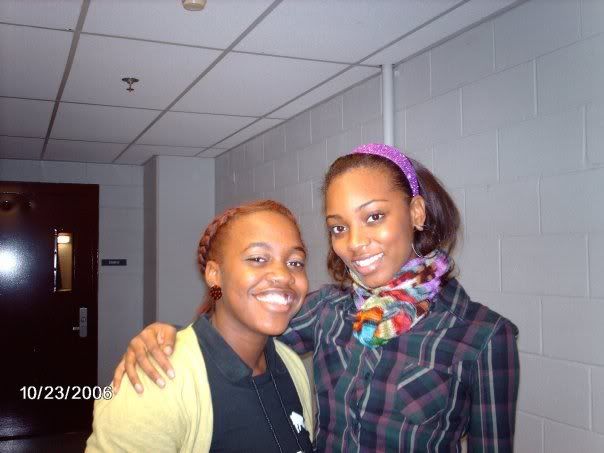 i got to be a part of the hospitality bit and met Bre from cycle..like 3 or 4
of ANTM, she was really sweet and gave me an autograph
she's definitely the first celebrity i ever met, ill never forget that
i still heart you Bre, even if you were stupid drunk that night! lol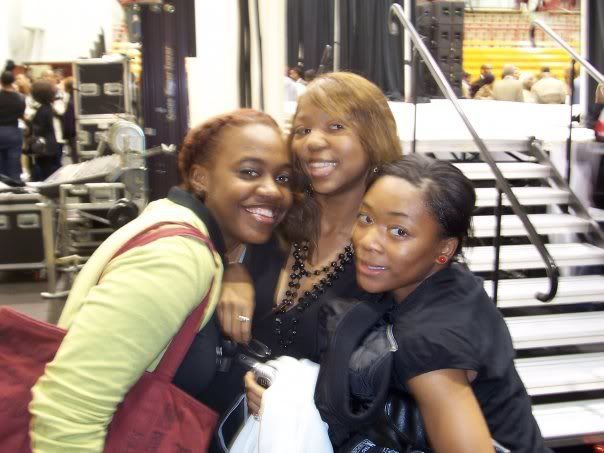 a young me, courtney and simone...look at those faces
sheesh!
p.s. that was my natural hair color at the time,
i miss it, im thinking of just letting this mess grow out..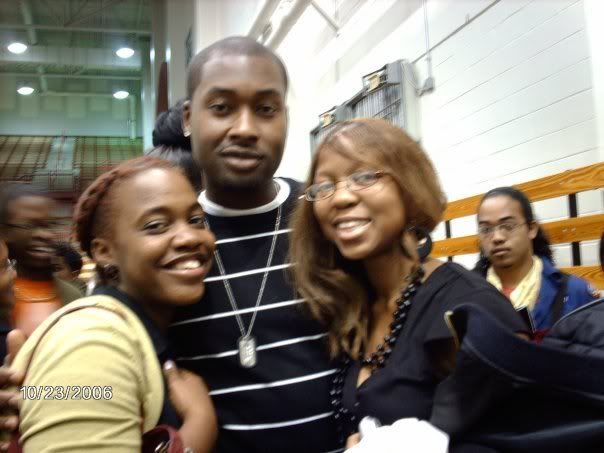 the infamous mychael knight....nooo comment.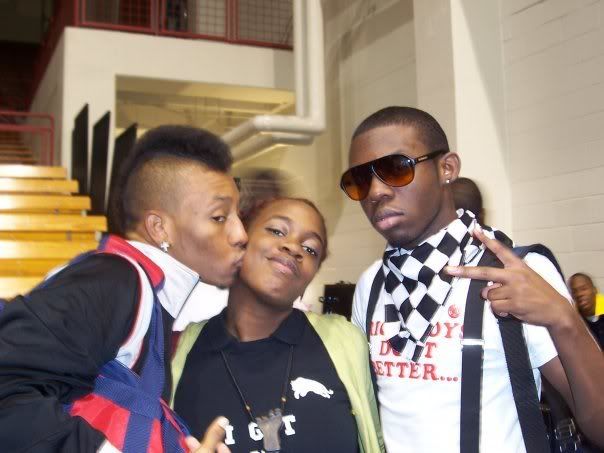 i still really love this picture of frederick, cam and i.
we look silly young but, i would have never taken back this moment for a second
*sigh* memories...
ciao, sal.